Today is a Virtual Card Making Party (VCMP) for
Operation Write Home
(OWH). You can see all of the challenges on the
Operation Write Home Blog
, so be sure to check it out every two hours for the WHOLE weekend! Did you have fun at
Sybrina's His & Hers
Sketch challenge? I'm still trying to decide on which of the 200+ sketches I'll pick... oh the decisions, but while I'm doing that... I am your hostess for the next two hours of FUN, so let's go!
Usually, during the work week, we are like:
But when Friday comes around, we are...
So, let's truly personify TGIF and be thankful for the freedoms we enjoy by making a
thank you card
(or 5, 10, 15...) for Operation Write Home to send to our troops. But wait, there ARE
bonus points
available... Since it is Friday AND a holiday, we've gotta sweeten the deal just a touch... Make your own fireworks by
using spray inks
.
REMEMBER - NO GLITTER!
You can find the Guidelines for the cards that OWH will accept here -
http://operationwritehome.org/guidelines/
. Be sure to stick to those, because we don't want to put our troops in danger.
Here are a few samples to get ya goin', and even a tutorial for ya, too...
This first card was done with another of the backgrounds I made for yesterday's
Ballon Day cards
- it's a SUPER simple technique that will use your spray inks. I used more pieces from the
Blueprints # 13 die set
by MFT... I love those things to make a card super quickly, like this:
Now another technique for a fun background with the fabulous gelatos.
Begin with a panel with a thin layer of dry gesso (also leftovers from yesterday's cards). Color your favorite colors directly on the gesso, and you'll end up with something that looks like this:
Then, you will use your super spendy tool - your finger - to blend the gelatos. The oils in your fingers are reacting with these water-based pigments, and you end up with this:
See how smooth that looks just with your finger?! Now comes the magic! Gently adhere your card panel, as well as a stencil to your craft sheet. I use washi tape to hold my stencil:
Grab a baby wipe, and wipe away the stencil pattern, and you end up with this:
Now, I wanted a little color in my flower, so I took two colors of spray ink (oh yeah, I got it stuck in!), and sprayed on my craft sheet. I used a paint brush to add some color back to my white flower stencil, and I ended up with this. This particular stencil has a coordinating stamp, so I stamped that for a little definition in gray, and I ended with this:
Since gelatos do react with your finger oils, you MUST use a sealer on this panel before you finish it out. Contrary to public opinion, red, pink, and purple are definitely not part of any of our military uniforms, and most commanders would like to keep it that way. I use Krylon matte spray sealer that you can find at any hardware or craft store. I just put the panel in a card board box and put a light coat on it to make sure it stays where it should. And here is the final card:
Ok, now it's your turn to truly TGIF! You can link up your card below, and be sure to head on back to the
Operation Write Home Blog
for the link to where Linda is going to have you in pieces!
HAVE FUN!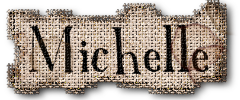 <!-- end InLinkz script —>